Baked Fish, Cherry Tomatoes, Crème Fraîche and Parmesan
April 20 2017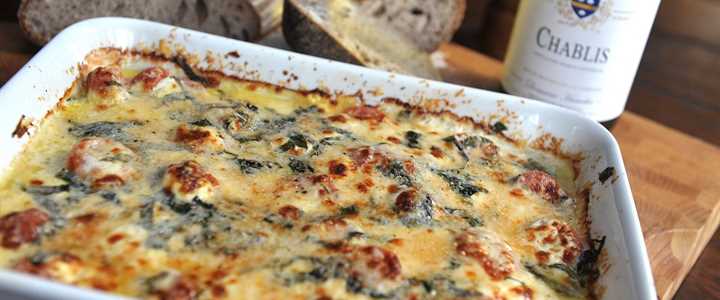 For this dish we would suggest any of the following from our freezer - Sole, Cod, Plaice or similar white fish. A real 'family favourite' - a very simple recipe which guarantees excellent results every time. A great way to get young children to try fish too.
Ingredients (serves 6):
700g fish fillets (skinned)
15g butter
150g cherry tomatoes (cut in half)
200ml of crème fraîche
110g freshly grated parmesan cheese
8 fresh basil leaves (shredded)
Lightly season the fish with salt and pepper. Use about half of the butter to grease a baking dish that is large enough to take the fish in 1 layer. Add the fish fillets. Add to that the cherry tomatoes around and over the fish. Spoon over the crème fraîche, covering the fish and tomatoes evenly. Sprinkle the basil over the mixture and sprinkle the parmesan over the top. Add a little more pepper and the remaining butter dotted over the top.
Bake in the oven for 15 minutes - the fish should now be cooked through. Serve with steamed French beans seasoned with olive oil and black pepper.
See our video below for a quick overview:
For more videos, visit our YouTube page.