Pots of delicious Bruschettini from Tracklements
October 26 2016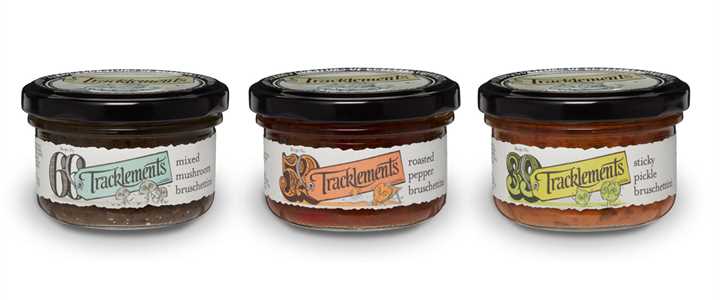 From our friends at Tracklements comes a new range of 'Bruschettini' pots. These superb little pots of intense, rich flavours are perfect for spreading on bruschetta or for creating starters or canapés. They are available in 3 distinctive flavours:
Mixed Mushroom – Intensely mushroomy, with field and closed cup mushrooms,
Sticky Pickle – a rich and vibrant relish that adds intense flavour to bruschetta.
Roasted Pepper – A versatile marvel – good on bruschetta or canapé toasts.
Got to the Tracklements website for more details, but be sure to pick up a pot (or two?) in store.