Local Jersey non-homogenised milk now in the shop
May 30 2020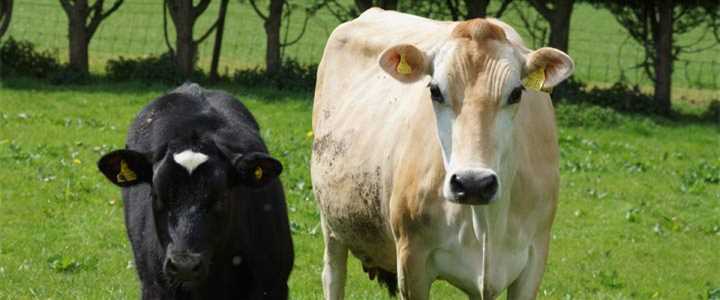 We are now stocking this delicious Jersey milk produced by Greenoaks Farm in Mobberley. This is full-fat milk that hasn't been homogenised so the cream settles on the top. It has a wonderful full flavour and as near to 'raw' milk you can get in flavour for a pasteurised milk. At Greenoaks Farm, they also keep the cows and calves together until their natural weaning age.
This is a more positive approach to dairy farming which provides a more natural environment for the animals (as they don't separate the cows and calves before their natural weaning age). It also helps the calves to thrive due to being on their mother's milk.
This milk is also higher in both protein and calcium than other 'standard' milk and gets its creamy texture from its higher butterfat content. Visit the shop and grab some of this milk to taste the difference yourself.