Our wine expert Philip Beavan has retired
April 03 2020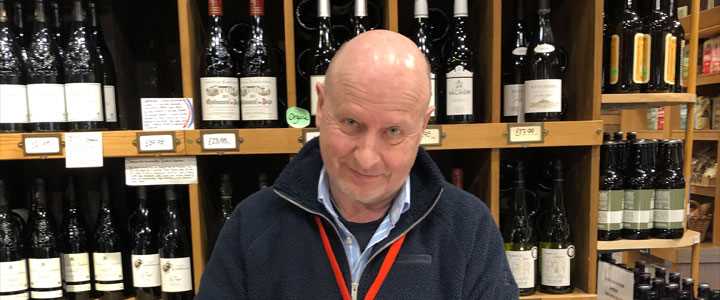 After 23 years, our wine expert Philip Beavan has retired. His passionate commitment to providing the very best of wines from around the world has been appreciated by us all and we wish him the very best in his retirement.
Philip was previously the manager at the Wasdale Inn Pub on the Coast to Coast walk, where he met his wife, Sue. He joined the Smokehouse team in 1997, bringing his passion and knowledge of wine to our customers - many of whom have been helped to make their selections based on his extensive and in-depth knowledge of well-researched, quality wines.
Over the years Philip has played a key role at the Cheshire Smokehouse – acting as a sort of a general manager and all-round 'good egg'. He was always prepared to listen if people had questions and invariably had answers to help them.
He will now be able to spend his time enjoying climbing, walking (with his dog Hattie), cricket, 'proper' pubs, and of course fine wines! We expect he may be bobbing back in from time to time to make sure we are doing things properly, since having trained as a librarian (before wine got the better of him) he was the only person working here who could spell!
Many thanks to Philip for his valuable contribution to the Cheshire Smokehouse family. We wish the best of luck to Philip and Sue in the future.