Recipe: Smoked Salmon, Cream Cheese, Mango Chutney and Bacon Open Sandwich
October 23 2016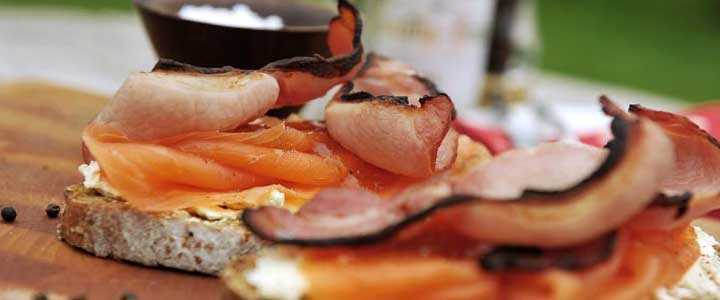 Often appearing on our Café specials menu, this simple but fantastic open sandwich will set your taste buds singing.
Ingredients:
2 slices smokehouse malted granary bread
1 x 115g pack of Smokehouse scottish smoked salmon
70g cream cheese
1 tablespoon of mango chutney
4 slices of Smokehouse honey cured back bacon – grilled until crisp
Spread the cream cheese over the bread then scrunch the smoked salmon and place on top. Add dollops of the mango chutney and top with the crisp warm bacon.