Whole, Marinated, Spatchcock Chicken Recipe
April 21 2017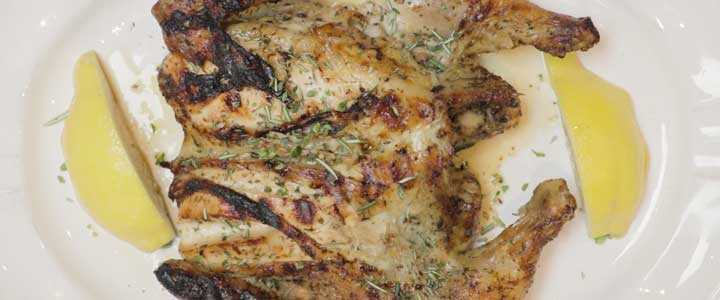 This Smokehouse prepared chicken cooks more evenly; you pre-cook it in the oven and finish it on the barbecue. Alternatively, just cook in an oven if the weather is poor.
We sell the chicken in the shop pre-prepared with a garlic, lemon and herb marinade. Cook in a 180°c oven for 25-30 minutes, then grill until cooked through on the barbecue - basting with the juices.
Before serving, squeeze over the juice and zest of a lemon and some chopped fresh thyme, parsley and rosemary.
You can watch a quick overview video below:
For more videos, visit our YouTube page.